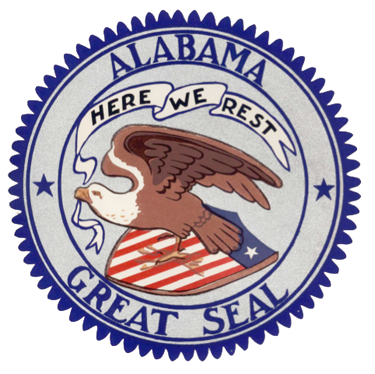 If you are considering filing a personal injury lawsuit in Alabama there are a few things you should know before contacting an attorney. Each state has certain limitations on filing a personal injury claim and its important to know your rights before you take the next step in filing a lawsuit. Alabama has a strict statute of limitations, this means you only have a certain period of time in which a lawsuit can be filed. Doing your homework and knowing if and when you have a solid case is the first step to avoiding a potentially costly lawsuit.
Alabama Statute Of Limitations
Statute of limitation laws are intended to create as much fairness and practicality as possible when it comes to filing a lawsuit. They are used to make deadlines for those who were negligently injured in an effort to resolve legal conflicts for both parties in a timely matter.
Personal Injury: two years from the date of injury
Medical Malpractice: two years from the date of injury but no longer than four years from the date of the negligent act, regardless of when the injury was discovered.
Product Liability:  two years from the date of the injury, death, or property damage in which to file your product liability claim.
What Type of Damages Can You Recover For Your Injuries?
One of the first questions many people ask when filing a personal injury lawsuit is whether it's worth their time and emotional investment and what type of compensation they will recover. In Alabama, injured plaintiffs are eligible to recover a wide range of potential damages – depending on the circumstances of the case.  There are two types of damages you can recover after you file an injury claim in Alabama:
Noneconomic Damages
Pain and Suffering
Mental anguish
Physical Disfigurement
Anxiety and Emotional distress
Reputation damage
Worsening of pre-existing injuries
Loss of companionship or enjoyment of life
Economic Damages
Medical expenses
Lost wages
Cost of household services that you can no longer perform due to your injury
Future income for not being able to work
What is the Pure Contributory Negligence Rule in Alabama?

Another important thing to know before filing a personal injury claim in Alabama is the contributory negligence rule. Under this rule, a plaintiff found 10% at fault will recover nothing, even though the defendant is 90% at fault. This means that if you were partially responsible at fault for your accident then you won't be able to recover compensation in your personal injury claim. Alabama is one of just a handful of states that still follow this strict law.
When To Call an Attorney
The process of filing a personal injury lawsuit in Alabama may be emotionally draining on you and your family. Not only do you have to recover from physical or emotional stress, but you have to focus on putting your life back together. Navigating the legal system alone can be even more challenging. Having a personal injury lawyer by your side can make all the difference in how you recover the maximum amount of compensation.
If you have any further questions about how to file a personal injury lawsuit in Alabama, reach out to a personal injury lawyer or contact us at i-lawsuit today.