Have you or a family member experienced complications during the removal process of the Paragard IUD? If so, you are not alone. You may be able to file a lawsuit against Teva Pharmaceuticals and be able to receive financial compensation.
A Paragard IUD lawyer at our office can provide you with a free consultation to find out if you have a case and discuss your legal options. We handle all Paragard IUD lawsuits on a contingency fee basis, meaning you pay nothing for our services unless we win your case.
What Can I Recover Compensation For?
There a many types of damages that you may be able to recover compensation for:
Medical bills: You may be entitled to compensation for all medical expenses that are related to your Paragard IUD problems, including surgery costs, ultrasound imaging, medication expenses, hospital bills, doctor office visits, physical therapy. This includes past, present and future expenses.
Lost income from inability to work: If you lost wages because you were unable to work, you may be able to recover money for all the time you missed. The includes all income lost past, present and future.
Pain and suffering: You may also be eligible to receive compensation for suffering, anguish, or loss of enjoyment of life resulting from your issues with the Paragard IUD.
Loss of consortium: If your personal relationship has been harmed as a result of this injury, you may also be able to receive compensation for your "loss of consortium".
How to Find the Best Paragard IUD Lawyer for You
It's important to understand that not all lawyers are the same. Just like professional athletes, some are incredible and are the best in their field, while others are average or even below average. When hiring a lawyer to handle your Paragard IUD lawsuit, you need to find a a lawyer with these 3 things:
1. A history of impressive results: While past results are never a guarantee of future performance, it is important to hire a law firm that can show that they know how to win, and win "big". If they have record setting verdicts and settlements for example, that's a great indication that you are with the right law firm.
2. Extensive experience handling dangerous product cases: You should never hire a lawyer that does not have significant experience handing defective medical device cases. Look for a legal team with at least 10 years of experience handling cases involving dangerous medical devices and one that has handled hundreds of cases.
3. Hire a "trial" lawyer: While over 90% of personal injury and product liability settle out of court, sometimes it takes fighting in court to get you the compensation you deserve. What most people don't realize is that most law firms accepting Paragard IUD cases are not the type of firms that will take a case to trial if need be. As a result, you may end up with a smaller settlement because the other side knows your lawyer won't go to trial. The best Paragard IUD attorneys will take you case to trial if needed in order to get you the biggest settlement possible.
What are the Problems Caused by the Paragard IUD?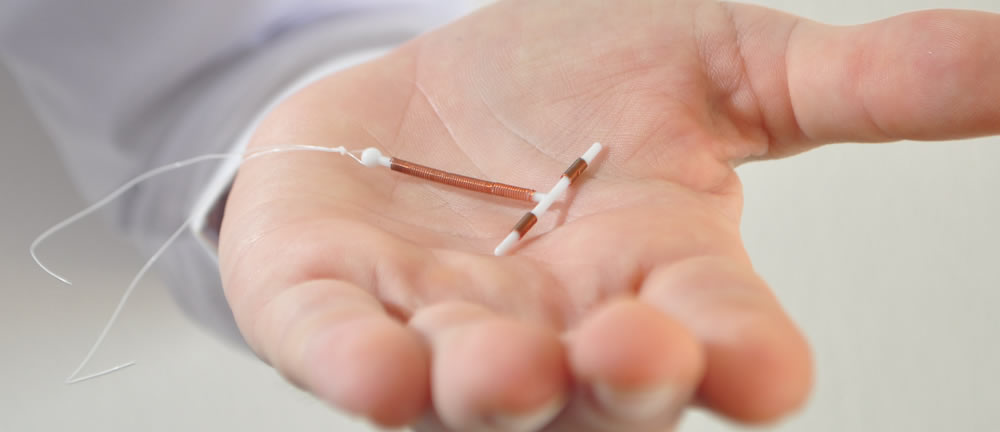 The main reason why women are suing is because the device is breaking during removal for many of those using the Paragard IUD. Some women require surgery to remove the broken device parts, including copper wire. Aside from device breakage, this intrauterine device (IUD) has many common side effects and serious side effects that cause health complications, including:
Anemia
Dizziness
Dysmenorrhea
Dyspareunia
Ectopic pregnancy
Embedment
Expulsion of the device (complete or partial)

Menstruation issues (prolonged flow, spotting)

Nausea
Organ damage
Pain
Pelvic inflammatory disease (PID)
Pinching
Sepsis
Severe menstrual pain
Uterus perforation (of the uterine wall)

Vaginitis
The four other birth control IUDs available in the United States include Mirena, Kyleena, Liletta and Skyla. While all these have some side effects, the Mirena IUD was the only other one to face serious lawsuits as thousands of women filed lawsuits against Bayer for serious injuries suffered.
Paragard IUD Removal Lawsuits
Our experienced defective medical device lawyers are currently accepting Paragard IUD cases. Many women are filing claims and our law firm is ready to help you any way possible.
If you had your original IUD implant or a revision surgery at any of the following hospitals, please contact us right away.
 New York-Presbyterian Hospital/Weill Cornell Medical Center (New York City)
 Florida Hospital Orlando
 Jackson Memorial Hospital (Miami)
 Methodist Hospital (San Antonio)
 UPMC Presbyterian (Pittsburgh)
 Yale-New Haven (Connecticut) Hospital
 Orlando (Fla) Regional Medical Center
 Montefiore Hospital-Moses Campus (Bronx, NY)
 Baptist Medical Center (San Antonio)
 Indiana University Health Methodist Hospital (Indianapolis)
 Methodist University Hospital (Memphis, Tenn
 Barnes-Jewish Hospital (St Louis)
 Norton Hospital (Louisville, Ky)
 The Cleveland Clinic
 The Mount Sinai Medical Center (New York City)
 Memorial Hermann Southwest Hospital (Houston)
 Buffalo (NY) General Hospital
 UAB Hospital (Birmingham, Ala)
 North Shore University Hospital (Manhasset, NY)
 Beaumont Hospital, Royal Oak (Mich)
 Christiana Hospital (Newark, Del)
 Memorial Regional Hospital (Hollywood, Fla)
 Mount Sinai Beth Israel Medical Center (New York City)
 Saint Joseph's Hospital (Tampa, Fla)
 Massachusetts General Hospital (Boston)
 Butterworth Hospital (Grand Rapids, Mich)
 Ohio State University Wexner Medical Center (Columbus)
 The Johns Hopkins Hospital (Baltimore)
 Vanderbilt University Hospital (Nashville, Tenn)
 Tampa (Fla) General Hospital
 Thomas Jefferson University Hospital (Philadelphia)
 Carolinas Medical Center (Charlotte, NC)
 University of Michigan Hospitals and Health Centers (Ann Arbor)
 Mercy Hospital St Louis
 Long Island Jewish Medical Center (New Hyde Park, NY)
 The Moses H. Cone Memorial Hospital
 Aurora Saint Luke's Medical Center (Milwaukee)
 Bellevue Hospital Center (New York City)
 Mount Sinai St Luke's (New York City)
 Houston Methodist Hospital
 Cedars-Sinai Medical Center (Los Angeles)
 Jewish Hospital (Louisville, Ky
 Northwestern Memorial Hospital (Chicago)
 Charlton Memorial Hospital (Fall River, Mass)
 Mayo Clinic Hospital-Saint Mary's (Rochester, Minn)
 Memorial Hermann-Texas Medical Center (Houston)
 UF Health Shands at the University of Florida (Gainesville)
 Sharp Memorial Hospital (San Diego)
 Huntsville (Ala) Hospital
 Inova Fairfax Hospital (Falls Church, Va
 Baylor University Medical Center at Dallas
 Lehigh Valley Hospital-Cedar Crest (Allentown, Pa)
 Baptist Medical Center Jacksonville (Fla)
 Hartford (Conn Hospital)
 Vidant Medical Center (Greenville, NC)
 Loma Linda (Calif) University Medical Center
 Wake Forest Baptist Medical Center (Winston-Salem, NC)
 Lakeland (Fla) Regional Medical Center
 Novant Health Forsyth Medical Center (Winston-Salem, NC)
 Lee Memorial Hospital (Fort Meyers, Fla)
 Charleston (West Virginia) Area Medical Center General Hospital
 Miami Valley Hospital (Dayton, Ohio)
 Parkland Hospital (Dallas)
 Baptist Memorial Hospital-Memphis (Tenn)
 Duke University Hospital (Durham, NC)
 Edinburg (Texas) Regional Medical Center
 Greenville (SC) Memorial Hospital
 Mercy Hospital Springfield (Mo)
 Saint Francis Hospital (Tulsa, Okla)
 Presbyterian Hospital (Albuquerque, NM)
 University of North Carolina Hospitals (Chapel Hill)
 Community Regional Medical Center (Fresno, Calif)
 CJW Medical Center-Chippenham Campus (Richmond, Va)
 North Shore Medical Center (Miami)
 Strong Memorial Hospital (Rochester, NY)
 Saint Vincent Indianapolis Hospital
 CHRISTUS Spohn Hospital Corpus Christi (Texas)-Memorial
 Brigham and Women's Hospital (Boston)
 Henry Ford Hospital (Detroit)
 Medstar Washington (DC) Hospital Center
 Hospital of the University of Pennsylvania (Philadelphia)
 Riverside Methodist Hospital (Columbus, Ohio)
 Sutter Memorial Hospital (Sacramento, Calif)
 Saint John's Medical Center (Jackson, Wyoming)
 Ochsner Medical Center-New Orleans)
 Via Christi Hospital on Saint Francis (Witchita, Ka)
 Ben Taub General Hospital (Houston)
 Willis-Knighton Medical Center (Shreveport, La)
 Carilion Roanoke (Va) Memorial Hospital
 Our Lady of the Lake Regional Medical Center (Baton Rouge, La)
 Saint John Hospital and Medical Center (Detroit)
 Henrico Doctor's Hospital (Richmond, Va)
 VCU Medical Center (Richmond, Va)
 Mission Hospitals-Memorial Campus (Asheville, NC)
 New Hanover Regional Medical Center (Wilmington, NC)
 Medical University of South Carolina-University Hospital (Charleston)
 University of Kentucky Albert B Chandler Hospital (Lexington)
 NCH Downtown Naples (Fla) Hospital
 Upstate University Hospital (Syracuse, NY)
 Maimonides Medical Center (Brooklyn, NY)
 University Hospital of Brooklyn (NY)
 Mount Carmel West (Columbus, Ohio)
 Temple University Hospital (Philadelphia, Pa)
 ProMedica Toledo (Ohio) Hospital
 Rhode Island Hospital (Providence)
 Cox North (Springfield, Mo)
 Baptist Health Medical Center-Little Rock (Ark)
 CHI Saint Luke's Health-Baylor Saint Luke's Medical Center (Houston)
 The Reading Hospital and Medical Center (West Reading, Pa)
 University of Iowa Hospitals & Clinics (Iowa City)
 Hackensack (NJ) University Medical Center
 Saint Anthony's Medical Center (St Louis)
 Oklahoma University Medical Center (Oklahoma City)
 Mobile (Ala) Infirmary Medical Center
 University of Maryland Medical Center (Baltimore)