On May 20, Johnson & Johnson announced that it would no longer be selling the talc powder formulation of their signature baby powder products on the US market. This is the culmination of years of legal battles alleging that regular use of their baby powder has resulted in various forms of cancer. Although Johnson & Johnson claims that these lawsuits are not based on factual, scientific evidence, subsequent investigations and cases have proven that there may be merit in these lawsuits. Those who may have been diagnosed with mesothelioma or ovarian cancers after regular use of Johnson & Johnson Baby Powder may be eligible for significant recovery through a civil claim. If you are looking for a baby powder lawsuit lawyer that can help you file a lawsuit against Johnson & Johnson, our attorneys can help you and give you free legal advice today.
What is the criteria for being eligible to file a Johnson & Johnson baby powder lawsuit?
If you are wondering if you are eligible to file a baby powder cancer lawsuit, these are the qualifying criteria:
The cancer must be ovarian cancer.
You must have used baby powder every day for at least 5 years.
You must have used Johnson & Johnson baby powder.
You must have powdered your genital area with the talcum powder.
You must have a positive biopsy showing evidence of talcum powder.
You must not have a genetic disorder that pre-disposed you to ovarian cancer, like the BRCA 1 gene or BRCA 2 gene.
What Are My Options for a Baby Powder Lawsuit in 2020?
Those who have been diagnosed with cancer after use of Johnson & Johnson's baby powder may be able to pursue compensation through numerous legal avenues:
A standard lawsuit.

You are a singular party who pursues compensation against a negligent party or organization. Although this is the most common type of civil claim, it is usually not recommended if multiple people are impacted equally by the negligence of one organization.

A multi-district litigation (MDL).

This is a type of mass tort claim in which multiple people file multiple lawsuits against one organization. In this instance, these claims are all consolidated to one judge for all pretrial proceedings. Afterward, the cases are sent back to their jurisdictions for normal proceedings. This is a viable method of seeking compensation as a collective group to save time and money, while also ensuring you are representing yourself in a case. 

A class-action lawsuit

. This is a type of mass tort claim in which one plaintiff represents an entire "class" of affected individuals against the defendant. There is one case on behalf of all plaintiffs and therefore one verdict. If there is an award, it will be divided among all plaintiffs.
Each option has their own benefits and drawbacks. If you are contemplating your case options, an experienced mass torts attorney may be able to assist you with any questions you may have. Currently, there are no pending class-action lawsuits against Johnson & Johnson, but there is a possibility that one may develop in the future.
Am I Eligible for a Johnson & Johnson Baby Powder Lawsuit?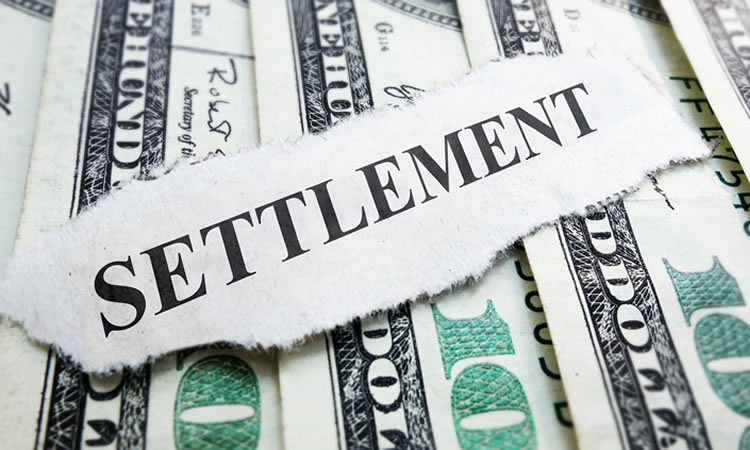 In general, you may be eligible for a talc powder lawsuit against Johnson & Johnson if:
You have regularly used talc-based Baby Powder on your genital regions daily for a prolonged period of time.

You have developed ovarian cancers or mesothelioma after regular, prolonged use of Baby Powder.
However, it is important to note that these criteria can vary from person to person due to the potency of asbestos and the long latency period of mesothelioma. While this aggressive lung cancer may develop in just a few years, some cases may not show until nearly 50 years after initial exposure. 
Additionally, the toxicity and potential health effects of asbestos cannot be understated. Organizations such as the World Health Organization (WHO) and the Occupational Safety and Health Administration (OSHA) have declared that there is no safe amount of asbestos exposure. Further, some people have developed cancers after just a few days of asbestos exposure – indicating that prolonged use may not be an additional factor for qualifying cases.
Due to the varying circumstances in determining eligibility for a case, it is best to consult a lawyer before proceeding with a claim against Johnson & Johnson.
An Attorney Can Help You Secure Compensation
If you have developed ovarian cancer or mesothelioma and you are a regular user of Johnson & Johnson's Baby Powder, it is highly recommended to discuss your situation with an experienced attorney. A knowledgeable legal professional may be able to explore your options for compensation and recommend the proper avenues to investigate your eligibility.
Additionally, finding a lawyer can help hold Johnson & Johnson accountable for their gross negligence. For decades, they continued to conceal the true safety of their talc powder products from regulators and the public – and as such, they deserve to be pursued to the fullest extent of the law.
If you have been diagnosed with cancer at any of the following hospitals, please contact us today.
 New York-Presbyterian Hospital/Weill Cornell Medical Center (New York City)
 Florida Hospital Orlando
 Jackson Memorial Hospital (Miami)
 Methodist Hospital (San Antonio)
 UPMC Presbyterian (Pittsburgh)
 Yale-New Haven (Connecticut) Hospital
 Orlando (Fla) Regional Medical Center
 Montefiore Hospital-Moses Campus (Bronx, NY)
 Baptist Medical Center (San Antonio)
 Indiana University Health Methodist Hospital (Indianapolis)
 Methodist University Hospital (Memphis, Tenn
 Barnes-Jewish Hospital (St Louis)
 Norton Hospital (Louisville, Ky)
 The Cleveland Clinic
 The Mount Sinai Medical Center (New York City)
 Memorial Hermann Southwest Hospital (Houston)
 Buffalo (NY) General Hospital
 UAB Hospital (Birmingham, Ala)
 North Shore University Hospital (Manhasset, NY)
 Beaumont Hospital, Royal Oak (Mich)
 Christiana Hospital (Newark, Del)
 Memorial Regional Hospital (Hollywood, Fla)
 Mount Sinai Beth Israel Medical Center (New York City)
 Saint Joseph's Hospital (Tampa, Fla)
 Massachusetts General Hospital (Boston)
 Butterworth Hospital (Grand Rapids, Mich)
 Ohio State University Wexner Medical Center (Columbus)
 The Johns Hopkins Hospital (Baltimore)
 Vanderbilt University Hospital (Nashville, Tenn)
 Tampa (Fla) General Hospital
 Thomas Jefferson University Hospital (Philadelphia)
 Carolinas Medical Center (Charlotte, NC)
 University of Michigan Hospitals and Health Centers (Ann Arbor)
 Mercy Hospital St Louis
 Long Island Jewish Medical Center (New Hyde Park, NY)
 The Moses H. Cone Memorial Hospital
 Aurora Saint Luke's Medical Center (Milwaukee)
 Bellevue Hospital Center (New York City)
 Mount Sinai St Luke's (New York City)
 Houston Methodist Hospital
 Cedars-Sinai Medical Center (Los Angeles)
 Jewish Hospital (Louisville, Ky
 Northwestern Memorial Hospital (Chicago)
 Charlton Memorial Hospital (Fall River, Mass)
 Mayo Clinic Hospital-Saint Mary's (Rochester, Minn)
 Memorial Hermann-Texas Medical Center (Houston)
 UF Health Shands at the University of Florida (Gainesville)
 Sharp Memorial Hospital (San Diego)
 Huntsville (Ala) Hospital
 Inova Fairfax Hospital (Falls Church, Va
 Baylor University Medical Center at Dallas
 Lehigh Valley Hospital-Cedar Crest (Allentown, Pa)
 Baptist Medical Center Jacksonville (Fla)
 Hartford (Conn Hospital)
 Vidant Medical Center (Greenville, NC)
 Loma Linda (Calif) University Medical Center
 Wake Forest Baptist Medical Center (Winston-Salem, NC)
 Lakeland (Fla) Regional Medical Center
 Novant Health Forsyth Medical Center (Winston-Salem, NC)
 Lee Memorial Hospital (Fort Meyers, Fla)
 Charleston (West Virginia) Area Medical Center General Hospital
 Miami Valley Hospital (Dayton, Ohio)
 Parkland Hospital (Dallas)
 Baptist Memorial Hospital-Memphis (Tenn)
 Duke University Hospital (Durham, NC)
 Edinburg (Texas) Regional Medical Center
 Greenville (SC) Memorial Hospital
 Mercy Hospital Springfield (Mo)
 Saint Francis Hospital (Tulsa, Okla)
 Presbyterian Hospital (Albuquerque, NM)
 University of North Carolina Hospitals (Chapel Hill)
 Community Regional Medical Center (Fresno, Calif)
 CJW Medical Center-Chippenham Campus (Richmond, Va)
 North Shore Medical Center (Miami)
 Strong Memorial Hospital (Rochester, NY)
 Saint Vincent Indianapolis Hospital
 CHRISTUS Spohn Hospital Corpus Christi (Texas)-Memorial
 Brigham and Women's Hospital (Boston)
 Henry Ford Hospital (Detroit)
 Medstar Washington (DC) Hospital Center
 Hospital of the University of Pennsylvania (Philadelphia)
 Riverside Methodist Hospital (Columbus, Ohio)
 Sutter Memorial Hospital (Sacramento, Calif)
 Saint John's Medical Center (Jackson, Wyoming)
 Ochsner Medical Center-New Orleans)
 Via Christi Hospital on Saint Francis (Witchita, Ka)
 Ben Taub General Hospital (Houston)
 Willis-Knighton Medical Center (Shreveport, La)
 Carilion Roanoke (Va) Memorial Hospital
 Our Lady of the Lake Regional Medical Center (Baton Rouge, La)
 Saint John Hospital and Medical Center (Detroit)
 Henrico Doctor's Hospital (Richmond, Va)
 VCU Medical Center (Richmond, Va)
 Mission Hospitals-Memorial Campus (Asheville, NC)
 New Hanover Regional Medical Center (Wilmington, NC)
 Medical University of South Carolina-University Hospital (Charleston)
 University of Kentucky Albert B Chandler Hospital (Lexington)
 NCH Downtown Naples (Fla) Hospital
 Upstate University Hospital (Syracuse, NY)
 Maimonides Medical Center (Brooklyn, NY)
 University Hospital of Brooklyn (NY)
 Mount Carmel West (Columbus, Ohio)
 Temple University Hospital (Philadelphia, Pa)
 ProMedica Toledo (Ohio) Hospital
 Rhode Island Hospital (Providence)
 Cox North (Springfield, Mo)
 Baptist Health Medical Center-Little Rock (Ark)
 CHI Saint Luke's Health-Baylor Saint Luke's Medical Center (Houston)
 The Reading Hospital and Medical Center (West Reading, Pa)
 University of Iowa Hospitals & Clinics (Iowa City)
 Hackensack (NJ) University Medical Center
 Saint Anthony's Medical Center (St Louis)
 Oklahoma University Medical Center (Oklahoma City)
 Mobile (Ala) Infirmary Medical Center
 University of Maryland Medical Center (Baltimore)
Even if you were diagnosed by a hospital or medical center not in this above list, please contact us today and find out how we can help you.
Johnson & Johnson Has Come Under Fire for Talc Powder Products
Since 2018, Johnson & Johnson has been ordered by various courts to pay for the damages of people who have regularly used their talc powder products for years. These case results include:
A 2018 verdict in St. Louis that ordered Johnson & Johnson to pay $4.7 billion in damages to 22 women and their families for contributing to their ovarian cancer.
A 2019 verdict in California that awarded a woman $29 million for developing mesothelioma, an aggressive form of cancer, after regular use of Baby Powder in the 1960s and 1970s.
A February 2020 verdict in New Jersey awarded four people $750 million in punitive damages after they claimed regular use of the baby powder led to all of them developing mesothelioma.
Johnson & Johnson is currently in the process of appealing these decisions, claiming they have been made on inconclusive studies and an overwhelming lack of evidence. However, there are currently over 19,000 pending lawsuits against Johnson & Johnson for similar claims.
How Is Baby Powder Dangerous?
Baby powder based on corn starch has no known impact on a person's health. However, talc powder has had a contentious history as a potential carcinogen leading to ovarian cancer.
Studies were conducted on the safety of talc powder in the 1980s after doctors found talc particles in some women's ovarian tumors. Further studies seem to suggest a correlation between regular use of talc powder in the genital region and the occurrence of ovarian cancer. However, this claim has been increasingly disproved by modern scientific studies. 
The most recent study, conducted in January 2020, by the Journal of the American Medical Association (JAMA) studied the accounts of more than 250,000 women from 1976 to 2017 – categorizing them by frequency of talc powder use. According to their analysis, they concluded that there was no significant link between talc powder and ovarian cancer – regardless of the frequency of use.
The Danger of Johnson & Johnson's Baby Powder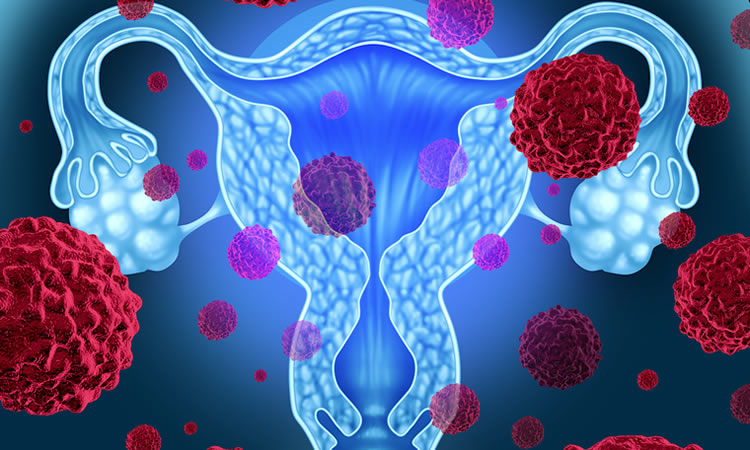 If recent studies are suggesting no link between talc powder and ovarian cancer, it would seem that those filing claims against Johnson & Johnson do not have much grounds for success. However, it is important to note that the majority of these claims are not based on the presumption that talc powder leads to an increased risk in cancer. After all, if that were valid, then Johnson & Johnson would not be the only company being targeted – as other companies manufacture talc powders as well.
Johnson & Johnson continues to be the target of lawsuits because it is alleged that their talc-based baby powder has had a long history of being contaminated with asbestos – a known potent carcinogen. 
Why is Asbestos in Baby Powder?
The talc powder used in baby powders is generally manufactured by processing naturally occurring talc found in mines. However, a form of asbestos known as tremolite is usually found right next to talc deposits, due to their similar chemical composition. When talc is mined and harvested for talc-based products, trace amounts of tremolite also end up being processed as well – causing widespread contamination in some batches of talc.
How Dangerous is Asbestos?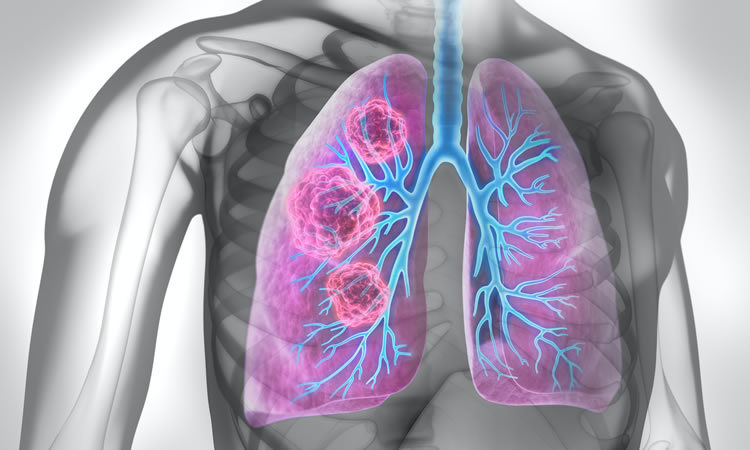 Although asbestos was once widely used as cheap, effective insulation for buildings and homes, it has since been removed for use in the United States because of its proven link to cancer. The fibrous qualities that make it an effective insulator also wreak havoc on our bodies, especially when inhaled. Microscopic asbestos fibers can embed themselves in your lungs, causing significant inflammation and scarring.
Long-term inhalation of asbestos can cause a rare, aggressive form of lung cancer called mesothelioma. Exclusively caused by asbestos exposure, this painful cancer has no cure and those who contract it have an average life expectancy of about 12 months. Additionally, mesothelioma can easily spread from the lining of your lungs to other vital organs, such as your heart.
Further, because asbestos is such an irritant, it can cause inflammation and scarring in other parts of the body as well, including in the genital regions.  Asbestos exposure has been scientifically linked to an increased risk of ovarian cancer.
Johnson & Johnson Has a History of Asbestos Contamination in Talc Powder Products
Although Johnson & Johnson claims that many of the verdicts against them are based on falsified information, it is important to note that they have had a history of potential asbestos contamination in their talc powder products.
In December 2018, an investigative report by Reuters found that, from 1971 to at least the early 2000s, Johnson & Johnson found considerable amounts of asbestos in their raw and unfinished talc powders – and in some notes from the 1970s, found samples with asbestos amounts that were "rather high." Internal documents showed that they were not only aware of the problem, but also contemplated how to address the issue – all while keeping it a secret from the general public.
Additionally, these documents showed that the company successfully lobbied to prevent more thorough evaluations of asbestos in talc-based cosmetics products. This is crucial context for Johnson & Johnson, whose talc-based Baby Powder is classified as a cosmetic product and not a pharmaceutical drug. Typically, the US Food & Drug Administration heavily tests talc-based pharmaceutical products to ensure they fall within the limits for asbestos. However, they are not legally obligated to screen cosmetic products for asbestos amounts.
Johnson & Johnson has repeatedly claimed that they analyze all batches of their talc powder products internally to ensure its safety. However, in October 2019, a batch of Johnson & Johnson's baby powder was recalled from US shelves after an independent analysis of the product by the FDA found elevated levels of asbestos in the product. These developments suggest that they may not be acting in good faith in regards to these quality checks. 
Is Johnson & Johnson Liable for These Lawsuits?
Despite claims of questionable evidence, Johnson & Johnson may indeed be liable for any damages suffered due to use of their talc powder products. Previous investigations and internal documents suggest that their product may have been significantly contaminated. Despite these findings, Johnson & Johnson continued to sell these products – and did so without properly notifying any relevant authorities.
Additionally, in previous case rulings, plaintiffs successfully argued that Johnson & Johnson was liable for failing to warn consumers of the possible risks of using its products – something that all products are required to disclose to its users and customers. 
Baby Powder Lawyers Serving Nationwide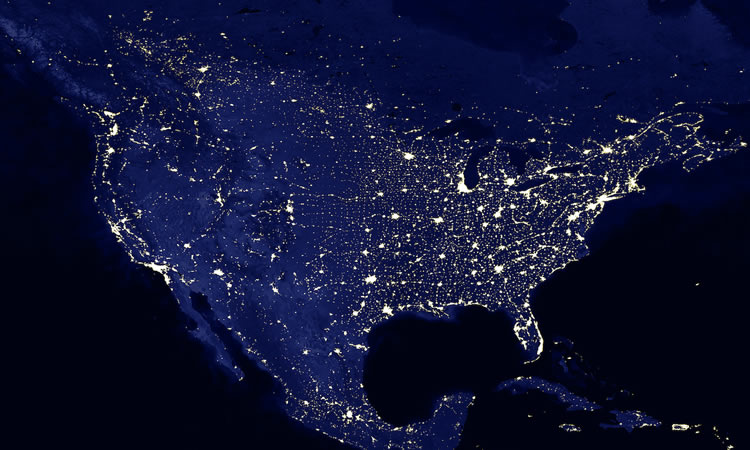 If you would like a free, no obligation with a lawyer to discuss your legal options, we can help you in any of the following locations:
Alabama
Alaska
Arizona
Arkansas
California
Colorado
Connecticut
Delaware
Florida
Georgia
Hawaii
Idaho
Illinois
Indiana
Iowa
Kansas
Kentucky
Louisiana
Maine
Maryland
Massachusetts
Michigan
Minnesota
Mississippi
Missouri
Montana
Nebraska
Nevada
New Hampshire
New Jersey
New Mexico
New York
North Carolina
North Dakota
Ohio
Oklahoma
Oregon
Pennsylvania
Rhode Island
South Carolina
South Dakota
Tennessee
Texas
Utah
Vermont
Virginia
Washington
West Virginia
Wisconsin
Wyoming
We handle all Johnson & Johnson baby powder cancer lawsuits on a contingency fee basis, meaning you pay nothing at all unless our attorneys recover money for you. Depending on which state you live in, there is a statute of limitations which limits the time in which you can file. So that you do not miss out on the option to file a claim if you wish to pursue one, do not delay. Contact us now to schedule your free consultation.