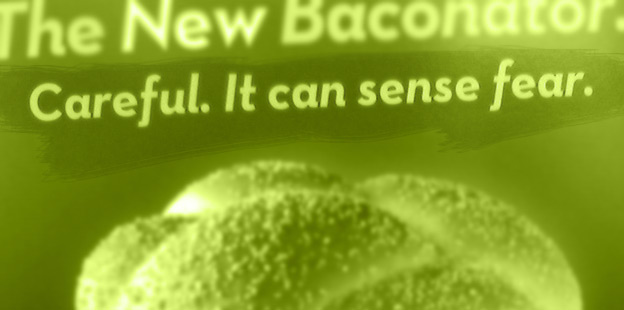 Hungry? You might want to bookmark this article and save it for later. While in this day in age we are used to seeing frivolous lawsuits aimed at fast food giants, the following five take the cake (or the burger, or the sandwich, or the … well you get the idea). They are sure to make your stomach turn, and might have you rethinking your next trip out to eat.

Clark Bartholomew v. Burger King
Hawaii-based Army Staff Sargent Clark Bartholomew picked up a quick meal at Burger King in 2010 on Schofield Barracks in Oahu. When he got home he went to chomp into his Triple Stacker and felt a painful pierce in his tongue and began to bleed. To his horror, he found a hypodermic needle in his burger. Bartholomew was hospitalized and put on bed rest for six days when doctors found another small needle lodged in his small intestine. Bartholomew sued the fast food giant for negligence, having allegedly suffered "severe physical injury, including injuries to his stomach, rectum and tongue . . . anxiety, fear, loss of sleep, extreme distress and lost wages.

Anna Ayala v. Wendy's
When Anna Ayala went to dig into her Wendy's bowl of chili in 2005 she found more than the average customer would expect– a human fingertip was floating among the meat and beans. Ayala swiftly filed a lawsuit, but Wendy's launched it's own investigation only to find that every one of its employees' fingertips was intact. Ayala had no choice but to admit that she planted the partial finger in hopes of coming up on some extra cash from the restaurant chain. Ayala was sentenced to nine years in prison, but we aren't sure who came up shorter. Wendy's ended up ultimately losing more than $21 million in sales due to all the negative attention the case brought on.
David Scheiding v. Arby's
In 2005 Arby's customer David Scheiding was looking forward to enjoying his chicken sandwich, when upon first bite he noticed that something just wasn't settling right. He pulled a piece of human flesh out of his sandwich that was almost one inch long. "It looked like I was seeing fingerprints on it. I got sick and went to the bathroom," he recalled. Miami County health investigators searched the premises and found that the restaurant manager was missing some flesh from his thumb. The manager admitted to slicing off a piece of his thumb when he was shredding lettuce. He claimed to have sanitized the area, but failed to discard the bin of lettuce that he was cutting at the time. Scheiding's sandwich contained the contaminated lettuce. Scheiding sued the fast food chain for more than $50,000 for negligence after rejecting a settlement offer from GZK, which owns the Arby's restaurant.
Laila Sultan v. McCormick & Schmick
When Laila Sultan and three fellow diners sent their soup back to be reheated at McCormick & Schmick's Irvine restaurant in 2004, Sultan got more than she bargained for. After the allegedly rude waiter returned the soup, Sultan began chewing on what she thought may have been some extra-rubbery calamari, but spit the piece out onto her napkin once she found it to be inedible. To her disgust, the object was not the seafood she had suspected, but a rolled up condom. "I said, 'Oh my god' and ran into the bathroom with another friend of mine and I started throwing up," Sultan said. She later filed a lawsuit with the Oregon-based chain, and the case was resolved for an undisclosed amount without further court intervention.
John Agnesini v. Subway
Sometimes food blunders are minor errors, while other times you've got to wonder – how could this possibly happen?? In 2008 John Agnesini of Atoria was horrified after he took a couple bites of his Subway footlong only to find a 7-inch blade baked into the bread! Even more terrifying, the serrated edge of the knife was turned upward into Agnesini's sandwich. His mouth was not injured, but he did become violently ill with "severe stomach issues" for three hours, due to metal and plastic contaminants of the "filthy" baked-in knife. Agenisi was ultimately awarded $20,000 – a far cry from the $1 million he was originally suing for.