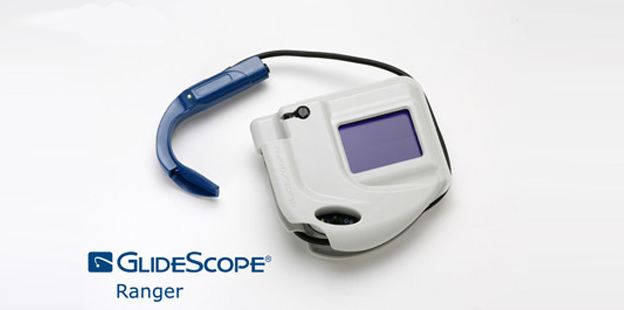 The GlideScope AVL Reusable video laryngoscope, a medical device intended to make the most difficult and unpredictable airways conveniently accessible for doctors, is being recalled due to its own unpredictability and resulting safety hazards.
According to Verathon, the makers of the GlideScope, this innovative video laryngoscope system is optimal for "when users need to get a tube placed quickly", even stating that "they can count on the AVL Reusable to provide a consistently clear, real-time view of the railway." The components of this device made to minimize any risk when placing the endotracheal tube include a digital color monitor, reusable video laryngoscope, unique blade angulation, advanced resolution output for operating room theater viewing and GlideRite Stylet, which complements the angle of the GlideScope Reusable video laryngoscope to facilitate quick intubation.
While all of this sounds very cutting edge, the problem with this device is just that, it is cutting edges. On May 10, 2013, Verathon sent "Urgent Medical Devices Recall" letters to all of its users, asking them to immediately discontinue their use of the device and return the devices to Verathon for replacement. The problem they found is that the GlideScope GVL and AVL reusable blades were prematurely breaking while in the patients' mouth, leaving fragments of the device to be either swallowed or block the airways.
The recall states in detail that this deterioration was causing "serious adverse health consequences, including hypoxemia (low blood oxygen), severe cuts to the airway leading to a significant loss of blood, and/or death." What is even more disconcerting is the caution Verathon is administering regarding the detectability of the problem. Usually, this sort of deterioration can be predetermined upon routine inspection before entering the patients' mouth. Being able to do this alleviates the risk of in-use malfunction. However, with the GlideScope GVL and AVL reusable blades, device failure is not readily visible meaning detection might come only after the damage has been done.
Hopefully Veraton was able to catch the problem before too many lives were affected. Protocol of these sorts of situations, presumably so, encourages healthcare professionals and patients to immediatebly report any adverse side effects related to the use of the defective device.
If you have experienced any of the aforementioned adverse side effects as a result of the GlideScope Video Laryngoscope, then contact the FDA's MedWatch Safety Information and Adverse Event Reporting Program to get the necessary care you need as well as assist in preventative safety measures.