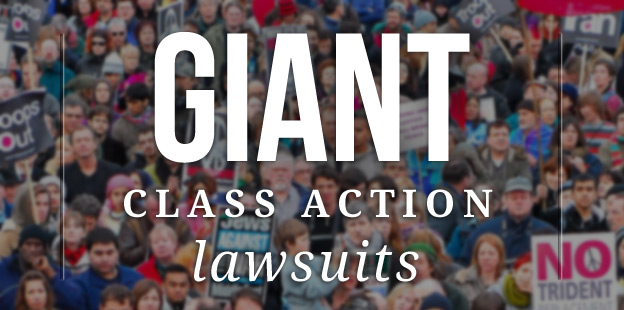 A class-action lawsuit is one that is brought about by a large group of people, and usually targets a sizeable corporation. Numerous people join together to seek justice from companies that have wronged them. Usually filing a single lawsuit with a large, successful company would take an exceptional amount of money and would have a likely promise of turning out unsuccessful. However, class-action lawsuits provide those harmed individuals with the backing of thousands of others who have suffered.
Tobacco Settlement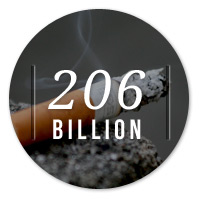 In 1998, once knowledge of the health risks of cigarette smoking was widespread, each individual state in the U.S, represented by that state's Attorney General, filed suit against each of the top six tobacco companies. The lawsuits were filed under each of the different states' consumer protection and anti-trust laws for the recovery of smoking-related healthcare costs. Tobacco companies affected included Brown & Williamson Tobacco Corporation, Lorillard Tobacco Company, Phillip Morris Incorporated, R.J. Reynolds Tobacco Company, Commonwealth Tobacco and Liggett & Myers.
The final settlement enforced laws designed to reduce smoking by people younger than 18 years old, and agreed to a payout of $206 billion over 25 years.
Enron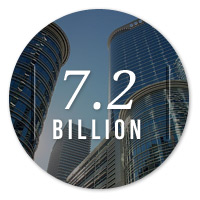 Who can forget the infamous Enron lawsuit? Enron concealed the company's losses from investors by jumping through an illegal loophole. Because the losses were attributed to Enron-controlled special purposes entities, they weren't disclosed in annual reports or SEC filings. When the fraud was publicly revealed, shareholders found out that their stocks had become worthless and sought justice.
In total, Enron's 2006 settlement added up to $7.2 billion.
World Com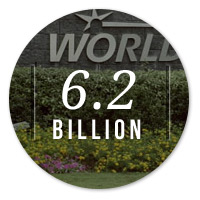 World Com is another corporation that thought the misclassification of expenses would go undetected. When World Com classified expenses as "capital costs" and inflated revenue statements with fraudulent entries, the company's earnings were falsely stated by more than $11 billion.
The class-action suit represented investors who held stock in the company from April 29, 1999 to June 25, 2002, and targeted individual employees (the CEO, CFO, controller and accounting director). A settlement of $6.2 billion was reached in 2005.
Breast Implant Litigation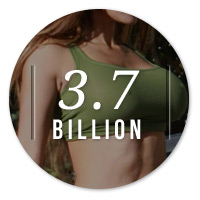 In 1994, after years of women claiming autoimmune damage after getting breast implants, three companies agreed to pay the largest settlement of its time. The Dow Corning Corporation, the Bristol-Myers Squibb Company and the Baxter Healthcare Corporations agreed to pay $3.7 billion over 30 years to women claiming to have suffered injuries due to silicone breast implants. All three manufacturers remained staunch that there was not sufficient evidence to support the women's claims, however agreed to the hefty settlement in order to put the litigation behind them.
Tyco International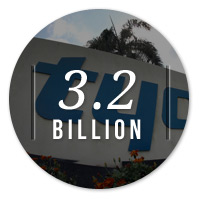 Tyco International Ltd., a Swiss securities systems company with an operational headquarters in the United States, found itself in murky water in 2007, along with PricewaterhouseCoopers. A large class-action lawsuit emerged, alleging that Tyco and PricewaterhouseCoopers made false and misleading public statements about Tyco's finances.
The class-action suit settled in 2007 for $3.2 billion.
Cendant Corporation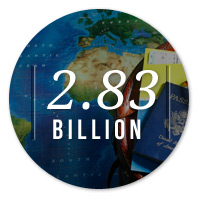 Cendant was a business and customer service provider, with a primary focus in real estate and travel. In 1998 the company admitted to overstating its income by up to $500 million for the previous ten years, in order to increase the value of its stock and maximize profits.
A class-action lawsuit representing investors from May 31, 1995 to August 28, 1991 was filed against Cendant for securities fraud. Not only did the value of the company plummet, the suit settled for $2.83 billion (shy of the expected $3.1 billion) and the company's former Vice Chairman Kirk Shelton was sentenced to jail.
AOL Time Warner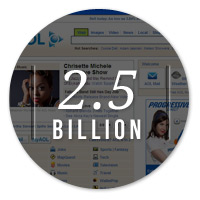 Between 1998 and 2002 AOL Time Warner wasn't quite as successful as they appeared to be. To create the illusion that they were generating money, the company forged dozens of advertising transactions. In reality, there was no buying and selling going on – money was just being shifted back and forth among the company's own accounts. This simple deception bumped up AOL Time Warner's value by a whopping $1.7 billion.
The class-action suits for fraud under federal securities law were settled in 2005 for $2.5 billion.
Nortel Networks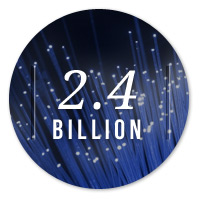 Nortel, a once leading supplier or fiber-optic equipment to start-up Internet companies, had a flourishing business until the Internet boom turned into Internet bust. In order to save face (and money), Nortel began creating phony account entries to show the public that they didn't feel the heat of the bust. Despite all efforts to cover their tracks, the fraud was ultimately discovered and revealed, causing the company's stock to fall from a high of $124 all the way down to a diminished $0.47.
Two separate class-action lawsuits aimed to protect Nortel investors who held stock in the company. They were filed under federal securities laws for fraud. The first covered those who invested between October 24, 2000 and February 15, 2001. The second covered those who held stock between April 24,2003 and April 27, 2004. The cases settled in 2006.
The final price tag for Nortel Networks: $2.4 Billion
Exxon Valdez Oil Spill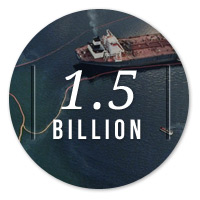 Seventeen years after the 1989 Exxon Valdez oil spill, in which 11 gallons of oil was spilled into an affected 1,300 miles, a settlement was finally reached. The class in the original 1994 lawsuit consisted of 32,000 fishermen, Alaska natives, landowners and others who were adversely affected. They were awarded $5 billion in punitive damages.
After numerous trips to the Ninth Circuit Court of Appeals, a ruling of $2.5 billion was reached. The U.S. Supreme Court then reduced the punitive damages to $507.5 million. Including interest, the total award to the plaintiff class was $1.515 billion.