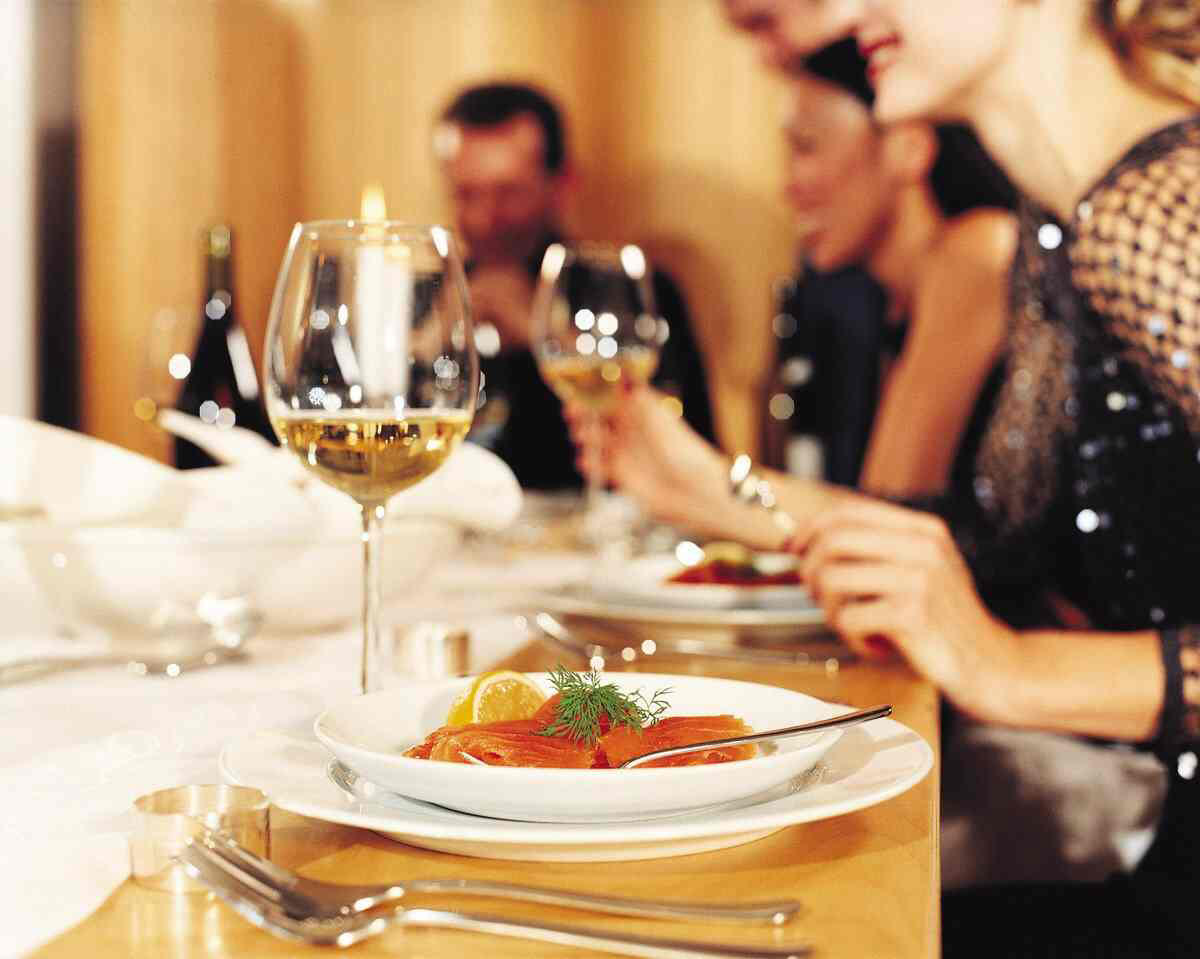 The Big Business in Marketing to Physicians
Medical professionals like doctors and pharmacists prescribe to the Hippocratic Oath before starting their practice. The oath is believed to have been written by ancient Greek Philsopher Hippocrates and dates back to 5th Century BC.  When translated notable parts include to, "keep [patients] from harm and injustice", and to practice medicine in both "purity and holiness". Undoubtedly there are more doctors who care about the quality of patient care over personal profit, but what about the professionals who are willing to take bribes to endorse a product?
In-between doctors and pharmaceutical companies are the little-known championers of the pharmaceutical industry- the drug reps. According to Glassdoor the average Pharma sales rep made more than $80,000 last year while the average biotech rep pulled in $152,000 dollars a year- 6 times more than the average American. Pharma representatives rarely have any formal education in science with the majority holding a BA in the liberal arts or business. A former rep for Eli Lily revealed that he was the only member of his team with a background in science, and that the majority of his coworkers were "former cheerleaders and ex-models". Base salaries begin at $60,000 for new reps and $150,000 for a seasoned biotech representative- but perks don't stop there. Johnson & Johnson's reps celebrated on internet forums when they were given a chance to partake in a new fleet of Audi A3's, with a MSRP of over $27,000. With commission ranging from 10-15%, a company car, free gas and bank account the job is undeniably sexy,  but pharma reps aren't the only ones who are benefitting from Big Pharma's generosity. Doctors who endorse their products routinely receive gifts as well. Medical giant Medtronic shocked the media when it was discovered they had bribed a team of 13 doctors  $210 million over the course of 15 years to post favorable studies of the off-label use of their INFUSE bone graft. Many patients who received the bone grafts became paralyzed or died from complications stemming from the uncontrollable bone growth.
The Cost of Marketing Pharmaceuticals
Big Pharma spent over $343.1 billion dollars last year on marketing costs peddling their products to doctors and consumers. In a interview for Jobshadow a pharma rep for Pfizer cited his favorite things about working in pharma sales was the, " company car, you get free gas, you get to provide a lot of meals for offices and doctors and you also get to eat with them for free. You get free car insurance, great benefits [and] stock options." His qualifications for working in a position that influenced the choice doctors make in patient care? Any college degree, a winning personality and outstanding sales skills.
But with healthcare costs at an astronomical high and millions of Americans losing access to the drugs they need to stay healthy and alive, the cost is inevitably passed on the the consumer. According to this report by Science Daily researchers at New York University calculated that drug companies spent more than $60,000 per physician who received their products, despite citing research and development as the primary reason drugs are so expensive. The average pharmaceutical company spends almost twice as much in advertising as they do during R&D.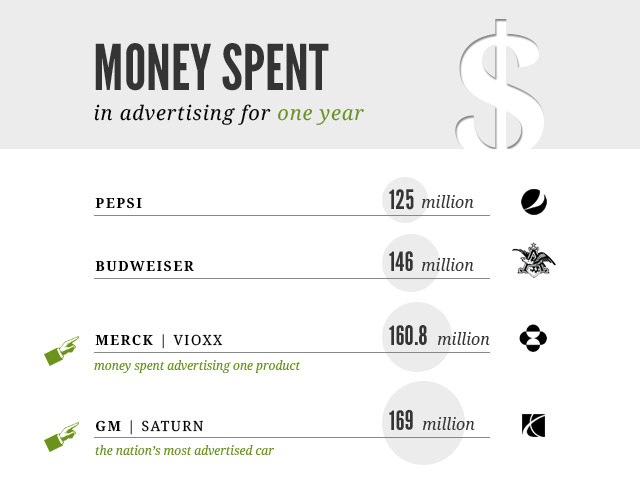 To put the colossal nature of pharmaceutical marketing in to perspective, in 2000 the pharmaceutical giant Merk & Co. spent more than $160 million dollars advertising their anti-flammatory drug Vioxx. The drug was intended to help those suffering from arthritis, minor pain issues and dysmenorrhea (painful periods). In comparison Pepsi spent $125 million that year and Budweiser, in total spent $146 million. As a result of their astronomical ad spend sales of Vioxx quadrupled to $1.5billion annually. But the celebration was short for Merck when Vioxx was tied to more than 27000 heart attacks and sudden cardiac deaths, and in 2004 the drug was pulled from shelves and discontinued.
An Eye-Opening Encounter With the Pharma Rep Industry
This last year I had my first introduction in to the practices surrounding pharmaceutical sales, involving an acquaintance from college. I didn't realize it at the time, but she now had the coveted position of the "gatekeeper". She was hired as an administrative assistant for a privately run medical clinic in Southern California. Sharing a mutual love of food (and of taking photos of food) I was a devoted follower of her social media and Instagram feeds. That's when the photos of lavish dinners and gifts started pouring in. It became routine to see the entire company taken to 5 star restaurants with private rooms, free-flowing alcohol with no limit on what they could order. The trips included all of Beverly Hill's top restaurants: Mastros, Katsuya, Crustacean, Montage, Lawrys and even Wolfgang Puck's own venue.  At first, I naively thought the practice was just insanely profitable and generous- she won the "perfect" job millennials dream of. Thats when one of the boxes of chocolates was noted as coming from a pharmaceutical rep. Suddenly the 10 course prix-fixe menus customized with embossed logos of various pharmaceutical companies finally made sense.
And then there were the daily gifts, unabashedly displayed on Instagram for all to see. Some of them included:
Bouquets of roses
Towers of Godiva chocolates
Gift cards to local shopping malls
These kind of gift exchanges are common in the pharmaceutical industry, and are well documented throughout the Internet. In an encounter with former pharma reps behavioral economist Dan Ariely loosened up the men with drink and received a mini-education in Pharma sales tactics. They included young, handsome guys persuading young female doctors to attend informational seminars in exchange for a date to ballroom dancing classes and offices that were in such high demand that they, "required alternating days of steak or lobster for lunch in exchange for access to the (well-fed) doctors." In fact catering for offices is such big business office lunch caterer Vmeals has a special division devoted to pharmaceutical reps to help them streamline the ordering proccess. The program allows reps to track spending for compliance and offers toll-free ordering with the option to add special instructions for restaurants.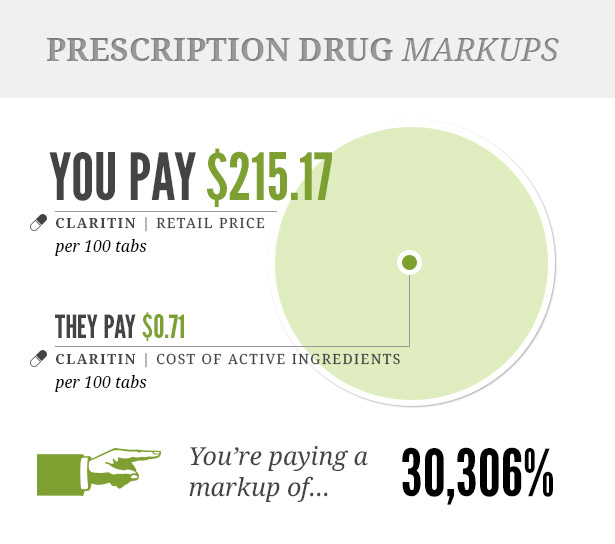 Consumers are the Real Losers in Pharma Advertising
As in many exchanges, there is an inevitable loser. Consumers must absorb the costs of the colossal ad spend, lavish dinners and grey-area presents. Companies have 20 years until their medical patent expires, making the years immediately following a new drug's release the most profitable while there is no generic alternative. The cost of all this extravagance is inevitably passed on to the consumer. Claritin, one of the most loved anti-histamines active ingredients cost only 71 cents for 100 tablets. The price you pay after marketing costs, production and packaging is a whopping $215 for 100 tablets.
Realizing personal relationships with pharm reps is not in the patient's best interest, some medical centers such as Stanford have already enacted a company-wide policy forbidding doctors from accepting gifts of any kind from pharmaceutical representatives.  Stanford Medical School's Dean, Dr. Phillip Pizzo cited, "data increasingly show[s] that even small gifts influence the drugs physicians prescribe. On a larger scale, physicians who serve as paid consultants to industry are more likely to recommend the approval of a drug or device to the FDA than those not receiving consulting fees." But the pharma rep business is still going strong, representatives in metropolitan areas with a large amount of private clinics still boast having more than 10-15 doctor clinic visits a day.
Do these practices make you angry? Would you feel confident in your doctor's choice of medication if you knew they regularly accepted gifts from pharmaceutical representatives? Sound off in the comments below.